What Will You Do With Your Share of $8 Million?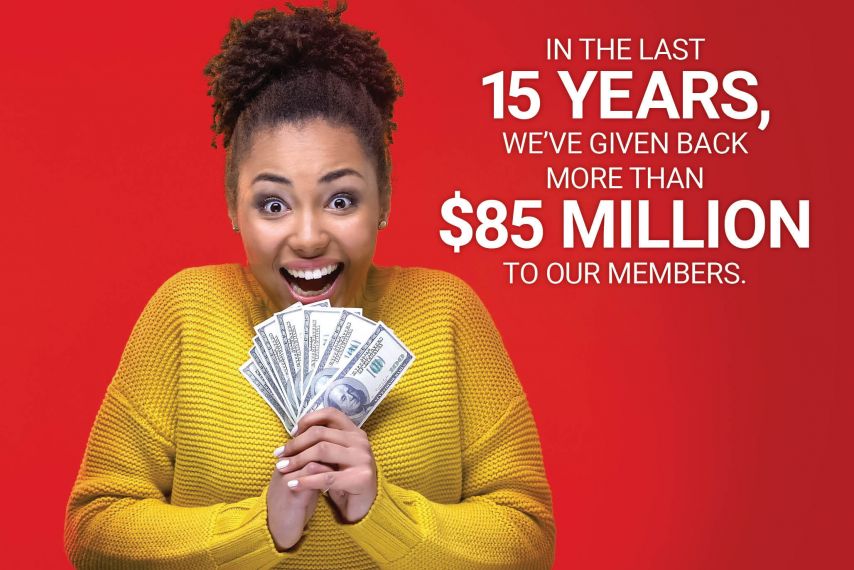 It's now November and Christmas is right around the corner. Long-time Ascend members know it's also the time of year when a little extra cash appears in their account - the member return5!
This year, Ascend is returning more than $8 million to our members. It marks the 15th consecutive year that our volunteer, unpaid Board of Directors has voted to give back in the form of bonus dividends and loan interest refunds. In total, Ascend has given back more than $85 million during that timeframe.
"On behalf of Ascend's Board of Directors, we are very pleased to once again offer a return for our members," Ascend President and CEO Caren Gabriel said. "This year, we're asking members, 'What will you do with your share?' It's a simple question with many possible answers – maybe you'll use it to buy Christmas gifts, put it toward a vacation you've always wanted to take, or donate it to a charity."
Curious about what you might earn? Visit our earnings calculator to get an estimate of what you might receive. Deposits will be posted on Dec. 1.