Banking Tools
Whether you want to find out how much house you can afford or to get better at managing your finances, Ascend's banking tools can help.
Services from Ascend
Our calculators can help you decide whether to rent or buy, how much you can afford, and if it's time to refinance.
See All Calculators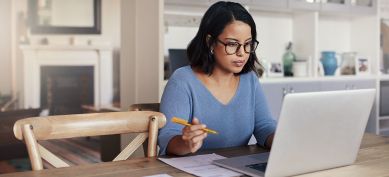 Our free, interactive online financial education center covers a full range of topics, from banking basics to investing.
Learn More
See our current interest rates on deposit accounts — such as savings and a variety of loans, including mortgages.
See Current Rates