9 Ways to Save On Back-To-School Shopping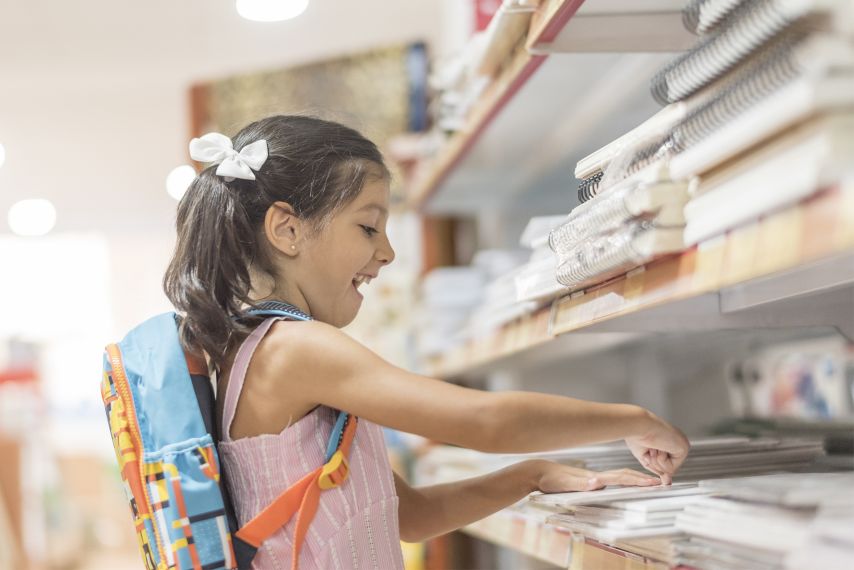 Did you know the average American parent will spend about $700 per child this back-to-school season?
Here are nine ways to save as the kids get ready to head back to school in Nashville, Murfreesboro, Tullahoma and all-around Middle Tennessee.
1. Go crazy for coupons
Use coupon sites like RetailMeNot.com, CouponCabin.com and Coupons.com for percentage-off or money-off coupons to help you save big.
2. Shop the dollar store
Before hitting the big-box stores and their big-box prices, scour your local dollar store for school supplies that will only cost a buck.
3. Get backpacks at FiveBelow, eBags.com, or 6PM.com
If your child is set on having a character backpack, check out FiveBelow either in store or online for a great selection at crazy-low prices. Does your little one have designer taste? Try eBags.com or 6PM.com for brand-name bags at a fraction of their regular price.
4. Shop tax-freeJuly 30 – Aug. 1
Tennessee's tax-free holiday falls July 30 – Aug. 1 in 2021. You'll be able to shop tax-free for clothing, footwear, school supplies and much more all weekend long.
5. Shop on Sunday and Monday
Weekly sales on school supplies go live at the beginning of the week – and the hottest items will be grabbed up first. Shop early in the week to score the best deals.
6. Use in-store price matching
Many stores, like Staples, Kohl's and JCPenney, offer in-store price matching or will even beat a competitor's lower price. Make sure to ask about price matching before you pay!
7. Coordinate with friends
If you've got a bunch of friends who are also slogging through an endless list of school supplies, see if you can work together. Divide and conquer by letting each friend shop a different store and picking up enough supplies for the entire group. You can also swap supplies you already have at home.
8. Follow stores on Twitter and Facebook
Follow your favorite stores on Facebook and Twitter for notice about sale events and coupon links to help you save more.
9. Compare prices
Use an app or a website like ShopSavvy, Price.com or SmartPrix to help compare prices on big-ticket items with just a quick barcode scan.