2022 Spring Possibilities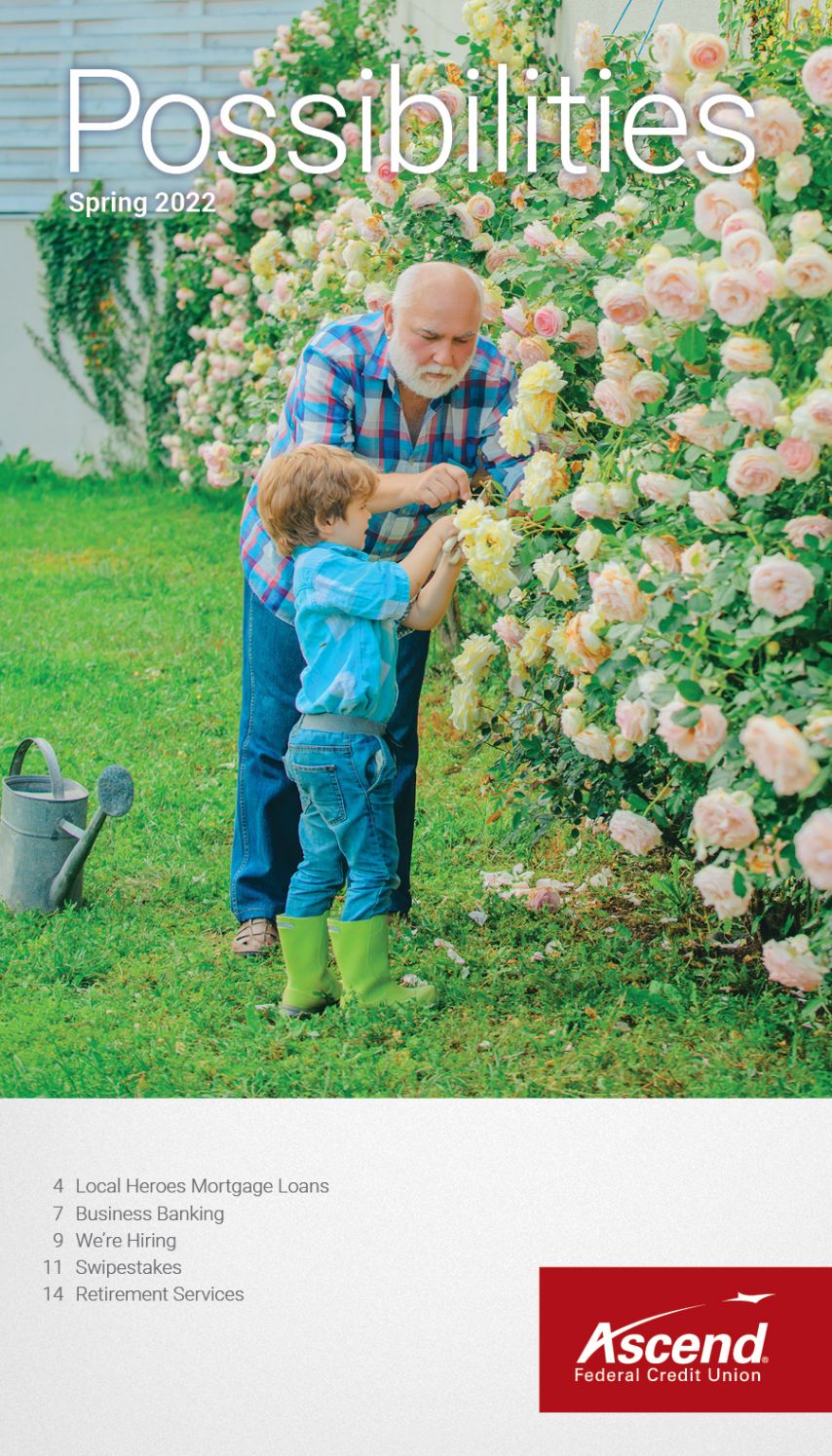 Information on our Hero Loans program. Updates on Youth Month. Plus, an exciting example of an Ascend brand promise in action in our local schools.
These stories and more in this edition of Possibilities. Be on the lookout for the print version to hit your mailbox very soon.
View the 2022 Spring Possibilities HERE.