Home Equity Line of Credit
A home equity line of credit makes your home's equity available to you in case of unexpected expenses. This is a revolving line of credit with a variable rate that you can access at any time, for any amount up to your approved limit.

| | | |
| --- | --- | --- |
| | Home Equity Loan | HELOC |
| Adjustable interest rate | | ✔ |
| Fixed interest rate | ✔ | |
| One-time lump sum deposited into your account at closing | ✔ | |
| Withdraw only the amount you need, when you need it | | ✔ |
| Interest only payments until end of draw period | | ✔ |
| Principle payments begin at closing | ✔ | |
| Closing costs | ✔ | ✔ |
Not what you're looking for? A Home Equity Loan might be a better option for you.
As a credit union, we share our profits with our members in the form of low interest rates on lines of credit.
Over the past 18 years, we've given our members more than $104 million in interest refunds and bonus dividends.
Learn More
No Prepayment Penalties
Flexible Terms
Low Closing Costs
Manage your account, make payments, and transfer funds using our app.
| Loan | APR |
| --- | --- |
| Home Equity Line of Credit | 8.500% - 10.500% Variable |
Rates effective July 27, 2023.

Legal Disclosures and Additional Information

The actual annual percentage rate you will receive will be based upon your credit score. You will be informed of the annual percentage rate for which you qualify before you become contractually liable for the loan account. Restrictions may apply. For complete details on all loan products, please review our loan product pages or contact us at 800-342-3086.

Primary residence in state of Tennessee.

Terms Available: 10-Year Draw Period
Didn't find the calculator you need? Visit our calculators page to find more.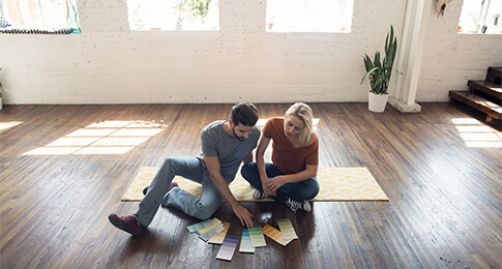 Is a home equity loan right for you?
A home equity loan lets you borrow up to 95% of your home's value at one time.
Learn More
There are three different ways to apply for Ascend home equity lending:
In the Right Place?
Find the right lending
application here.
Apply Online
Click here to begin the
HELOC application process.