Ascend Wins Training Magazine APEX Award for 8th Consecutive Year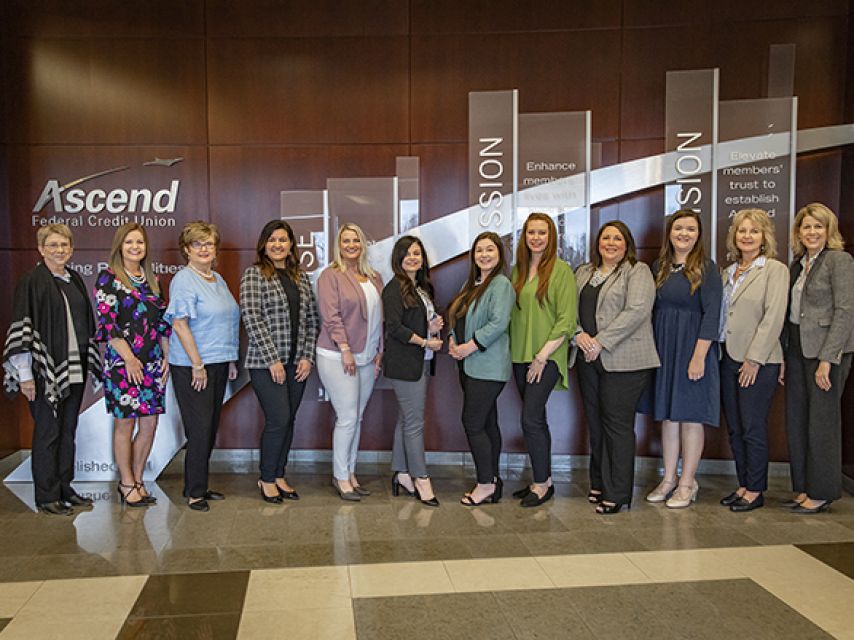 TULLAHOMA, Tenn. – Ascend announced today that it has been named to Training Magazine's newly rebranded APEX Awards ranking for the eighth consecutive year. Ascend is the highest-ranking company headquartered in Tennessee and ranked 12th in the U.S., nine positions higher than the previous year.
It is the seventh consecutive year that Ascend has placed in the top 40 on the list. The Training APEX Awards (formally the Top 100 list) celebrates companies that are making a difference in their employees' lives through best-in-class training and development programs.
"It is truly humbling that Ascend once again has been recognized for our training excellence," said Ascend President and CEO Caren Gabriel. "This award highlights our company's commitment to offering programs and resources that give our employees the opportunity to grow personally and professionally. Investing in our people is essential to build a healthy and vibrant company culture and to better serve our members and the communities where they live."
Now in its 22nd year, Training Magazine's annual awards recognize the top learning organizations across the country with the most successful employee-sponsored training and development programs. The ranking is determined by assessing a range of qualitative and quantitative factors, including total training budget, percentage of payroll receiving training, scope of training programs provided, detailed formal and informal training programs, training linked to business/business unit goals, business outcomes resulting from training and Kirkpatrick Level 3 and 4 evaluation, a model for analyzing the results of training and educational programs.
For a complete list of APEX Awards winners, visit https://trainingmag.com/training-magazine-ranks-the-winners-of-the-2022-training-apex-awards/.