Turn Loose Change Into Cash: A Guide to Ascend's Coin Counter Machine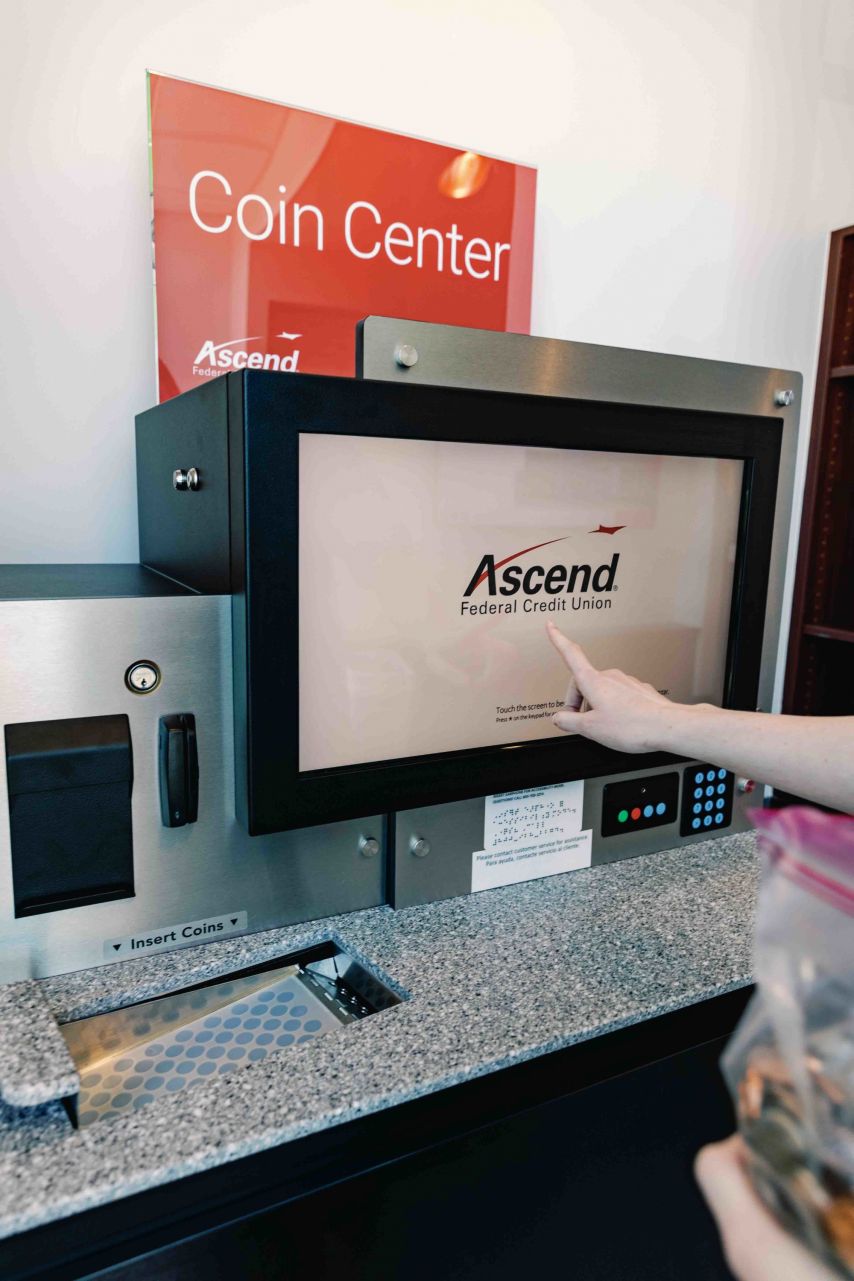 If you have an overflowing change jar, you may wonder where you can turn coins into cash. Look no further than your closest Ascend branch. Read below to learn how to cash in coins and get answers to common questions about the process.
Where can I find a coin machine?
Coin machines can be found in the lobbies of most Ascend branches. To discover what additional services each branch provides, visit our Branches/ATM page.
How do I use a coin machine?
Simply dispense your loose change into the coin reservoir. Do not insert rolled coins, silver dollars, wet coins or other objects. Then, wait briefly for the machine to count your coins and print a ticket with your total. Remember to check the reject pocket for any rejected coins. Once the machine has printed your ticket, take it to a nearby Ascend employee to make a deposit or receive cash back.
Why can't I get cash back directly from the machine?
By providing your ticket to an Ascend employee, you can choose between receiving cash or depositing the amount into an Ascend account.
Is there a cost to use this service?
Ascend members can cash in their coins for free. Non-members may be charged a fee.
Do I need an account with Ascend to use this service?
No. Account information is not needed to use our coin machines. When cashing out with a Ascend employee, you can choose to deposit the money into an account. At that time, you will need to provide account credentials.
Ascend members can easily convert coins to cash free of charge at any office location. This process is simple, convenient and one more way we stand ready to serve.