Motorcycle Buying 101: A Guide to Buying Your First Bike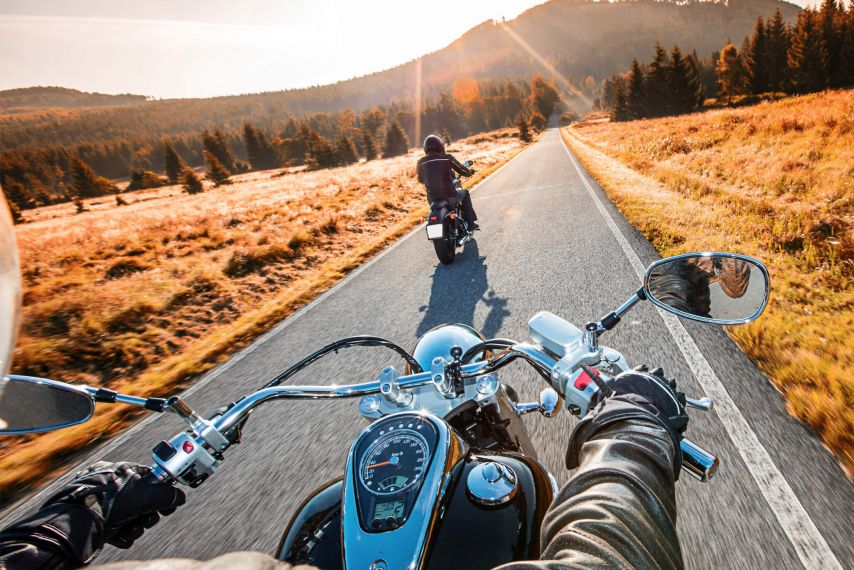 If you have been dreaming of hitting the amazing backroads of Tennessee with your first motorcycle, Ascend is here to help. Here are a few helpful things to think through when it comes to buying your first bike.
Get pre-approved or build that nest egg
Before you start shopping, it's always best to have a financial plan in place. Whether that's with a pre-approved recreational loan or by saving up funds, you'll know how much you can afford.

Learn the ropes
Learning the dos and don'ts of the road can seem like a challenge. That's why taking a Tennessee Motorcycle Rider Education Program is a good place to grasp the skills needed to be safe. Successful completion means you will have the license skills and knowledge tests waived by the state when you apply for your Tennessee Motorcycle license. Many insurance companies will also provide a discount for riders that have completed the course.
Get insured
Speaking of insurance, motorcycle insurance is required in the state of Tennessee to register your new ride. Much like auto and home insurance, you have the freedom to shop around but you may be able to get a discount by bundling with your current auto, home or renter's insurance policy.

New or used?

You can save thousands of dollars with a used motorcycle but finding one in good condition that doesn't bring headaches along might be tough. If the bike has more than 20,000 miles on it, or is hard to start, run or stop, you should have it professionally inspected. A new bike can alleviate those concerns, but it will not be as easy on the wallet.
Choose your adventure
Standard – The legendary jack-of-all-trades, standard bikes typically have a simple design and serve many purposes. They range from 125cc up to 1,000cc and offer many options to choose from to suit their owner's needs.
Cruisers – Also referred to as a chopper, cruisers are designed with a lower seat height for a relaxed ride. A number of accessories are available making cruisers great for a quick trip around town or a weekend outing to glide through the Tail of the Dragon in the Smokey Mountains.
Sport bikes- If you're ready to cruise through the corners with speed and agility, then a sport bike should be in your future. These bikes are on the lighter side and feature forward-leaning ergonomics to assist in maneuverability.
Touring bikes-With extra storage options and a design to comfortably ride for hours at a time, touring bikes are great for long hauls. Large engine sizes enable them to cruise at highway speeds with no problem while carrying extra-large fuel tanks, extra gear and clothing.

Do your homework
Once you've decided on your budget and what type of motorcycle you're looking to own, research what other owners say with their ratings and reviews. Learn their likes and dislikes to help inform your choice. Then visit the dealership or private seller to get the perfect fit for you.