How to Make a Vacation Budget You Can Keep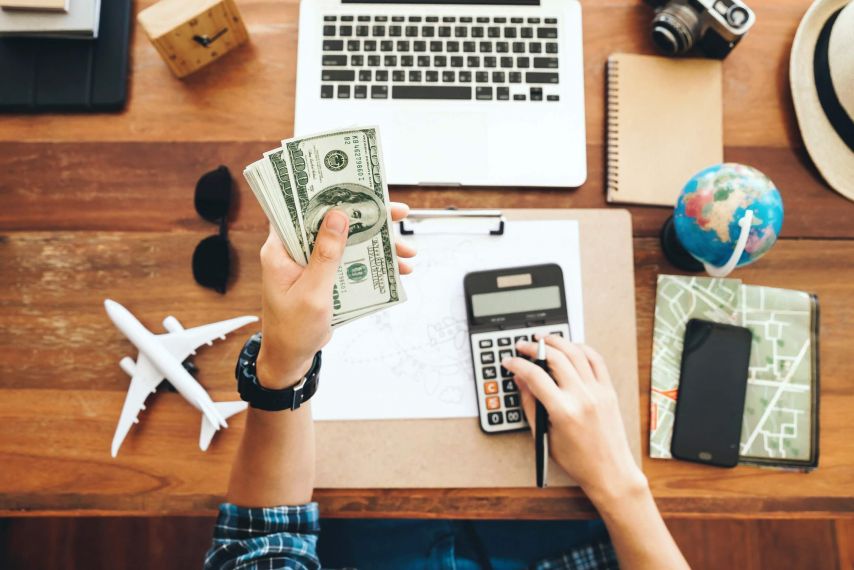 As temperatures begin to rise, millions of Americans are looking forward to their summer getaway. While vacations can be a great tool for managing burnout and stress, it's important to stick to a realistic budget when planning your trip. An over-the-top excursion could result in a vacation that creates more stress than it relieves! Here at Ascend, we're providing you with tips on creating a financial plan you can actually stick to for your vacation.
Create a budget.
It can be easy to get caught up in the excitement of the "what-ifs" on a vacation. To ensure you are planning a feasible getaway for yourself, you'll need to create a realistic budget to follow.
The first step of this process is to review your savings. If you haven't already been steadily saving for your vacation, consider trimming from your discretionary spending for the next few months to build a vacation savings, or taking out an unsecured loan if you need the cash fast.
Next, set your priorities. What are the most important aspects of a vacation to you? A luxurious hotel? Fine dining? Unique attractions? Setting these priorities can help you decide how much money to assign to each category.
Finally, assign dollar amounts to remaining vacation priorities. This includes obvious vacation expenses such as food, housing, and entertainment, but also be sure to cover areas that may not be as obvious, such as transportation or home and pet-sitting.
Stick to the budget.
Once you have your budget, the hardest part will be actually sticking to it. Fortunately, with careful planning and willpower, you can ensure you commit to the budget you've created for yourself.
Consider only using cash while on vacation. You'll be forced to stick to your budget with no way to overspend. If you're anxious about traveling with large amounts of cash on your person, all Ascend members are able to withdraw from over 55,000 Allpoint ATM's worldwide at no charge. Click here to locate the Allpoint ATM's at your vacation destination.
If you choose to spend with a card on vacation, consider using Ascend's digital banking platform to keep a close eye on your budget and set up account alerts. You can also turn on a travel notice within the digital banking platform to alert card issuers that you will be making charges from a different state or country. This helps prevent your account from being flagged for suspicious activity and having the charge declined.
Planning and sticking to a vacation budget will help make your time away much more enjoyable. By creating a budget, you can rest easy knowing you're covered and that you're not overspending.
Thanks for reading! If you'd like more financial advice, be sure to check out our blog. If you'd like to learn about a few in-state vacation destinations, check out Ascend's piece on the Top Five Lakes for Summer Fun in Tennessee!