How Much Car Can I Afford?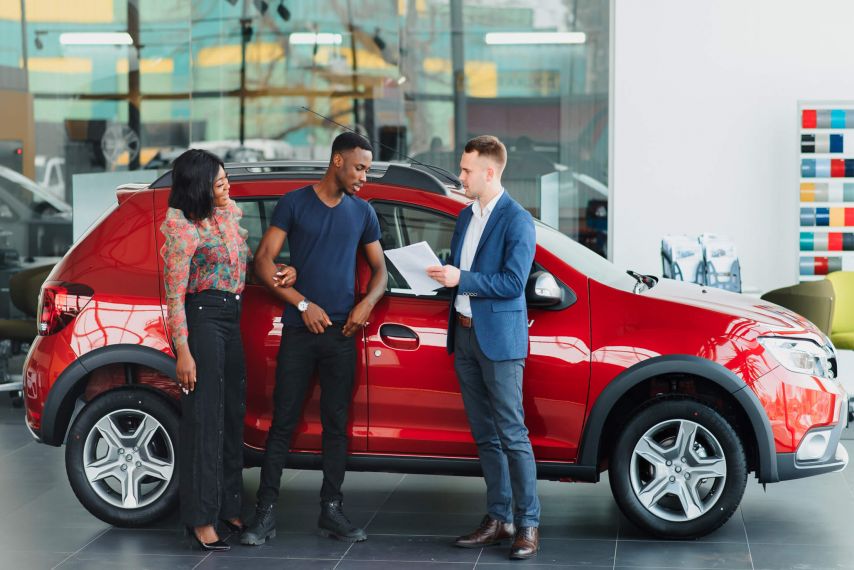 Whether you're looking for a car to get you back-and-forth to work or a truck to haul your home improvement supplies, you probably want to know "How much car can I afford?"
Here are five tips to guide you toward your next ride.
1. Keep your payment below 15% of your net income
Bills can add up quickly. Keeping the payment on your auto loan manageable will lead to more breathing room in your budget and give you more savings to cover sudden expenses that may arise.
For example, if your monthly take-home pay is $3,500 a month, the 15% goal would allow for a monthly car loan payment of $525.
2. Crunch the numbers
Determining what your payment will be based on the purchase price, rebates, sales tax, loan rate and other factors is easy with our auto loan calculators. Our calculators can even compare two different loans, so you can make sure you're getting the best one for your current situation.
3. Don't forget about insurance
Along with the monthly payment for your loan, you will also have to provide insurance on the vehicle. Tennessee, Alabama and Kentucky all have minimum liability requirements for bodily injury and property damage.

The price of coverage can vary widely from vehicle to vehicle, so you may want to check rates before signing on the dotted line. An additional factor in auto insurance is where you live. You might find that your rate to get coverage in Gallatin is cheaper or more expensive than it would be in Nashville, Cookeville or Murfreesboro for the same vehicle.
4. Avoid stretching the payments too far
You may be tempted to stretch the loan over a longer period to fit into your monthly budget. While this might seem like a good plan at the start, the longer the term, the more interest you'll pay and the likelihood increases for major repair issues with the vehicle.

5. Double down on the down payment
Having a nest egg available to pay down when you purchase your new SUV or minivan can help avoid No. 4. It also helps you avoid becoming "upside-down" on your car in a few years when going to sell it. Consider setting up an automatic transfer from your direct deposit after each paycheck directly into a savings or Money Market account.
Still have questions about how much you can spend on your next set of wheels? Our financial services officers at any of our branches can sit down with you and formulate a game plan for you based on your finances at no cost to you. You can even schedule an appointment to be in and out in record time.