Celebrate ICU Day with Ascend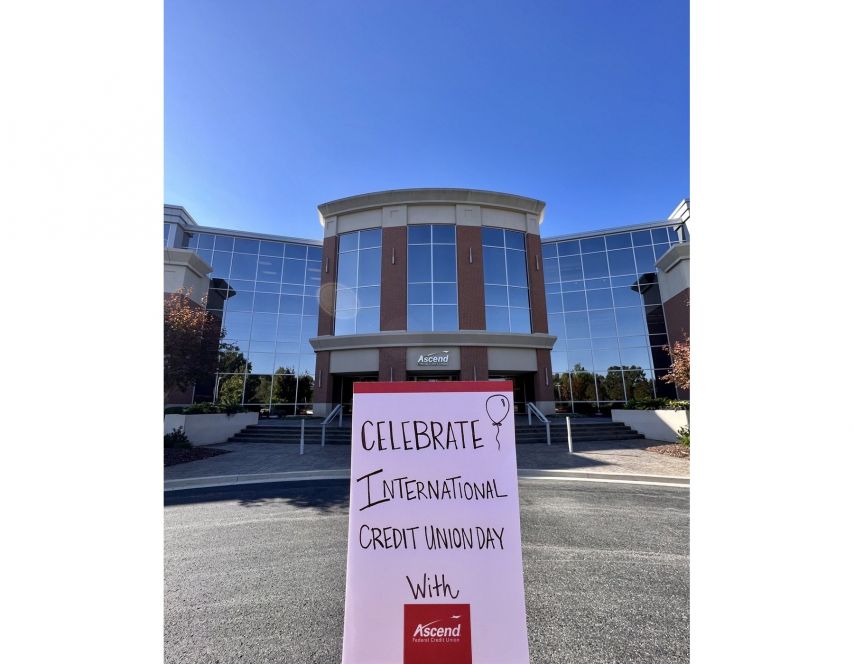 Mark your calendars for October 19th! Why? Because it's International Credit Union (ICU) Day!
What is International Credit Union Day?
Recognized since 1948, ICU Day celebrates the spirit of the credit union movement. This special day gives credit unions around the world the opportunity to reflect upon their history, recognize community involvement, and share member experiences.
ICU Day raises awareness for the tremendous work that credit unions are doing to foster financial inclusion, build stronger communities and empower members to reach their financial goals.
Why Are Credit Unions Worth Celebrating?
Credit unions are not-for-profit institutions that prioritize the financial well-being of their members. When you become a member of a credit union like Ascend, you become part of a community. This structure enables credit unions to focus on providing the best possible service to members rather than maximizing profits for shareholders (like a bank). By electing volunteers to represent their interests and allocating profits towards lower fees and better rates, members of a credit union work together democratically for the benefit of the collective. While both banks and credit unions offer similar products and services, joining a credit union can offer numerous benefits over traditional banks. The biggest advantage of a credit union is its fundamental obligation to its members to act in their best interests, and we think that's worth celebrating!
Why Does ICU Day Matter?
ICU Day serves as a way for us to reflect on our history and look optimistically towards our future. For Ascend, that means going all the way back to 1951, where we started with only 8 members at Arnold Air Force Base in Tullahoma, Tennessee. Since then, we've grown to over 250,000 members across 27 branches, making us the largest credit union in Middle Tennessee! This growth has been possible thanks to overwhelming support from the Middle Tennessee communities we serve. As our way of saying "Thank you" for all the support over the years, we want to celebrate YOU this ICU Day.
How is Ascend Celebrating?
For the 75th anniversary of ICU Day, Ascend will be giving away two 75-inch Samsung TVs! Stay tuned to our Facebook and Instagram pages on the week of ICU Day (October 19th) to learn how you can enter to win! To learn more about the great benefits that come with joining a credit union, click here.