Avoid Being Scammed After a Natural Disaster With These Tips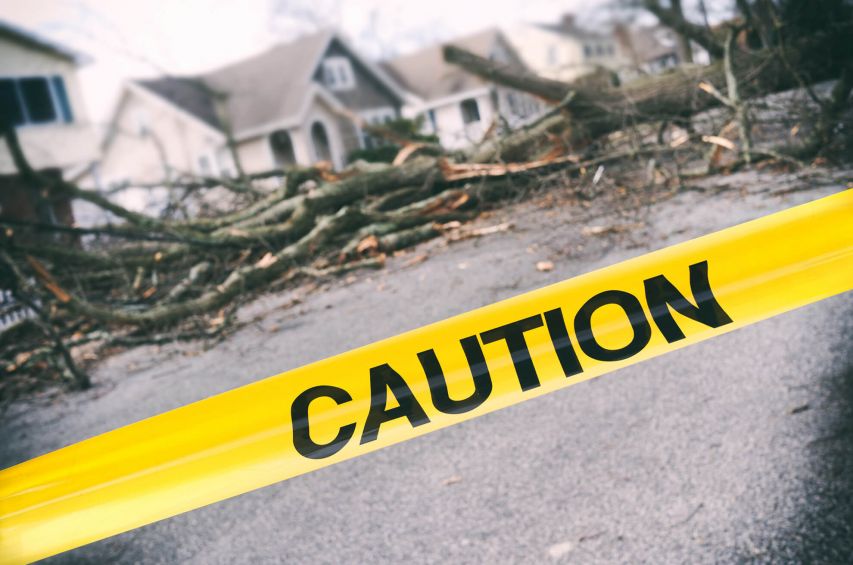 When natural disasters strike, scam artists follow closely behind, preying on the unsuspecting. Whether you have been impacted or you are volunteering, here are some helpful tips to avoid being scammed.
Be cautious of bogus charities and fake GoFundMe appeals. Scammers frequently pose as representatives of fake charities seeking donations for disaster relief. Donating to trusted, well-known charities can help ensure victims receive the funds you intended. When in doubt, check with the Better Business Bureau's Wise Giving Alliance, Charity Navigator or Charity Watch.
Beware of the quick, cheap fixes. Many "storm chasers" will show up and offer quick home fixes or debris removal for payment up front. Instead of getting a good deal, you may be left with nothing at all or overpaying for the work performed.
Check with your insurance company. Before repair work begins, make sure that your insurance company will cover it. If you hire an unlicensed contractor, your insurance company may not reimburse or front your expenses.
Pay with a credit card or check. If you have a contractor that will only take cash as a deposit or for full payment, that is a sign that something is not right. Insist on using a check or credit card to protect yourself.
Ask questions and be observant. Check for signage on vehicles and information on business cards for local phone numbers and addresses for any contractors. You can also ask to see a copy of their certificate of insurance and business license, as well as verifying their license at http://verify.tn.gov/.
Get detailed written estimates. Making sure the work to be completed by a contractor is in writing is always a good practice but especially after a natural disaster. Read any agreements or contracts thoroughly before signing, and make sure to keep a hard copy of any related paperwork.
Avoid FEMA imposters. Scammers may approach you as a FEMA representative or call looking to collect victim's personal information and/or money even though you have not applied for assistance yet. They count on victims being too preoccupied to check for credentials. If a FEMA representative shows up at your home or business, ask to see a FEMA-issued photo ID badge. A real agent will have a laminated photo badge.
Don't pay for a government inspection or assistance. Federal, state, or local government representatives will not request an up-front fee to assess your damage or to assist in expediting your assistance of claims.
If you think you've fallen victim to a natural disaster scam, you can reach out to the FTC, and file a formal complaint.
Source: FTC.gov