Moving is hard, switching to Ascend is easy.
Making a brand new start? No matter where you've landed in Middle Tennessee, we can help you land on your feet. The good news: your new financial partner doesn't have to be a big bank.
At Ascend, we offer the same services and technology as traditional banks, but we don't maximize profits for investors. Instead, our focus is on helping our members save and earn more money.

Dividends are earned on your daily balance and paid at the end of each month.
Over the past 18 years, we've given our members more than $104 million in interest refunds and bonus dividends.
Learn More
We prioritize our members' well-being over profits, resulting in great rates and benefits surpassing those of traditional banks.
View Rates
Ascend members can buy tickets for select Live Nation concerts at Ascend Amphitheater before they go on sale to the public.
Learn More
Whatever your goals, Ascend offers personalized services and great rates to help you achieve them. Follow the steps below to ensure you're ready to close your old account.
6 Simple Steps
1. Identify all automatic payments, direct deposits, and withdrawals you have tied to your old account.

2. Create a list of each service provider or organization associated with these automatic payments and withdrawals.

3. Contact each service provider individually to update your payment details with your new account information or use their website to update payment methods.

4. Keep a record of each service provider's confirmation and note any important dates or payment cycles to stay organized.

5. Monitor your old account for any residual automatic payments or withdrawals to ensure they have been switched to your new account.

6. Close your old account.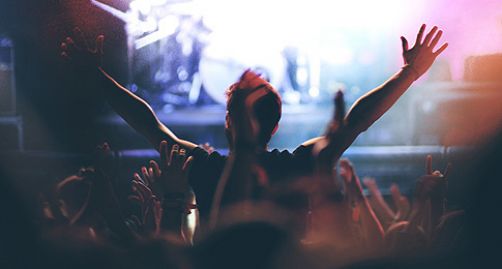 Being a member has even more perks.
As a member, you can now experience the array of exclusive benefits that come with being part of a not-for-profit and member-owned financial cooperative.
Explore Benefits
There are three different ways to open an Ascend account.
Online
Click below to open an account.
In Person
Click below to find the financial center nearest you.
By Phone
To start the account opening process by phone, call the number below.