Ascend Wins CUNA Diamond Award for Someday Campaign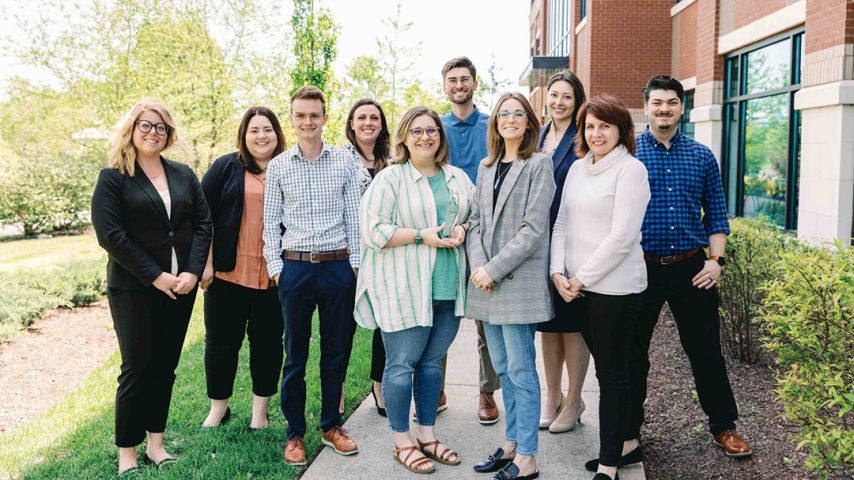 Credit union trade group recognizes Ascend's excellence in encouraging members to reach aspirational goals
TULLAHOMA, Tenn., April 25, 2023 - Ascend Federal Credit Union, the largest credit union in Middle Tennessee, announced today that it has won a coveted Diamond Award from the Credit Union National Association (CUNA) Marketing & Business Development Council. Ascend won the award in the "Brand Awareness" category for its imaginative "Someday" campaign.
CUNA's Diamond Awards highlight excellence in marketing and business development in the credit union industry. Ascend competed against the country's largest credit unions (assets of more than $1 billion).
As part of the campaign, Ascend's goal was to assist young, striving adults to achieve aspirational plans of financial freedom and to highlight the credit union's resources to help them accomplish their objectives.
"It's an honor to once again be selected as a CUNA Diamond Award winner, especially for a campaign designed to help our members live their best lives," said Leslie Copeland, chief strategy officer for Ascend. "Facilitating them in obtaining that 'someday' — getting the car, home, or vacation of their dreams is an essential part of our credit union's mission. As a trusted partner, helping members achieve their financial goals while also winning an award makes us extremely proud."
"The Diamond Awards showcase the best of the best in credit union marketing and business development initiatives," said Marella Nardotti, Diamond Awards chair and chief marketing officer at NextMark Credit Union. "They recognize innovation and creativity, while tying in impact on organizational profitability, growth, and brand awareness."
CUNA's Marketing & Business Development Council celebrated the 2023 Diamond Awards by announcing winners in 36 categories at its annual conference in Orlando, Florida, on March 28. Judges reviewed 1,246 entries during this year's competition.
Click here for a full list of this year's award winners.
About Ascend Federal Credit Union
With more than 240,000 members and more than $4 billion in assets, Ascend Federal Credit Union is the largest credit union in Middle Tennessee and one of the largest federally chartered credit unions in the United States. Based in Tullahoma, Tenn., the member-owned financial institution offers banking, loan, retirement and investment services from its 27 branches, more than 55,000 free ATMs worldwide, digital banking portal, and mobile app. The credit union's mission is to serve by offering financial literacy education and giving back to its communities in a variety of ways. Ascend is federally insured by the National Credit Union Administration. For more information, visit ascend.org.
###