Ascend Opens New Branch Location in Lebanon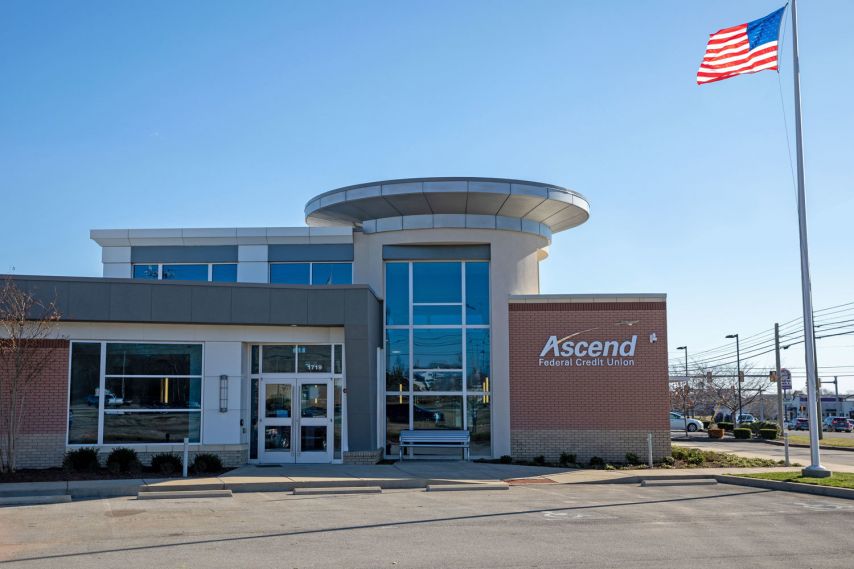 Ascend's second branch in Wilson County
LEBANON, Tenn., Jan. 9, 2023 –Ascend Federal Credit Union, the largest credit union in Middle Tennessee, today announced the opening of its newest location in Lebanon. Located at 1719 West Main Street, the new branch office is the company's 27th location and second in Wilson County.
The new full-service location offers a broad range of services, including checking, savings and youth accounts, as well as money market and certificate of deposit accounts. Other products include mortgage, auto and recreational loans, credit cards, personal loans, personal line of credit loans and business accounts and loans.
The new location also features two interactive teller machines (ITM), where a service representative is available via video to provide a full suite of services, with both ITMs accessible during lobby hours. The location will also feature a Coinstar machine which members can use to consolidate their loose change into paper currency, donations or gift cards.
"As Lebanon continues to grow, we recognize the demand to bring expanded services to the area," said Caren Gabriel, Ascend president and CEO. "This new branch location will complement our existing branch in Mt. Juliet to help serve our growing membership in Wilson County, and we look forward to providing Ascend's brand of outstanding financial assistance to the businesses, organizations, families and individuals in this dynamic city."
The lobby's hours of operation are 9 a.m. to 5 p.m., Monday through Friday, and 9 a.m. to 1 p.m. on Saturday. The service hours for the two drive-up ITMs are 7 a.m. to 7 p.m. Monday through Saturday; these ITMs also act as ATMs with 24/7 drive-up access to make withdrawals, deposits and balance inquiries
About Ascend Federal Credit Union
With more than 255,000 members and more than $3.8 billion in assets, Ascend Federal Credit Union is the largest credit union in Middle Tennessee and one of the largest federally chartered credit unions in the United States. Based in Tullahoma, Tenn., the member-owned financial institution offers banking, loan, retirement and investment services from its 27 branches, more than 55,000 free ATMs worldwide, digital banking portal, and mobile app. The credit union's mission is to serve by offering financial literacy education and giving back to its community in a variety of ways. Ascend is federally insured by the National Credit Union Administration. For more information, visit ascend.org.
###