Our Favorite Spots to Photograph in the State of Tennessee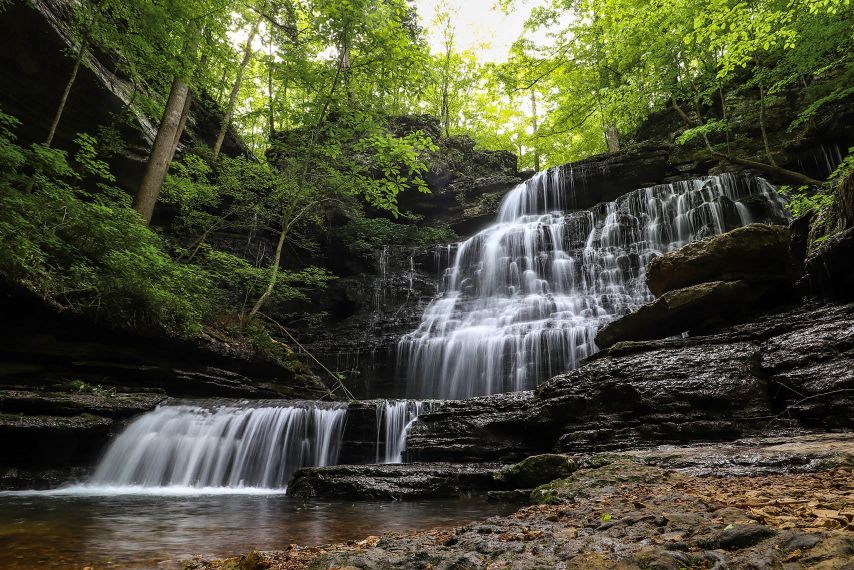 When it comes to taking great photos in the state of Tennessee we have so many great locations from the rivers and lakes of Middle Tennessee to the Great Smoky Mountains to our east. If you are looking for some picturesque spots to enter our annual photo calendar contest, here are our favorites.
Natchez Trace

Stretching over 400 miles from Nashville to Natchez, Mississippi, the Natchez Trace makes for a great, scenic road trip. Winding roads with country hillsides, waterfalls, historic locales, and the iconic double-arch bridge make for great photo opportunities.

Cades Cove

Nestled up against the beautiful backdrop of the Great Smoky Mountain, Cades Cove is a spot where you have not only the beauty of the broad valley, but can frequently spot wildlife. Cades Cove is home to a large number of white-tailed deer and you can quite often see turkeys or black bears. Not to be left out, the 11-mile, one-way loop also has three historic churches and a number of historic buildings. Go early in the morning to catch the first rays of day peaking over the tops of the mountains.
Downtown Nashville

The heart of Music City offers several spots to capture great imagery. Make sure you head across the John Seigenthaler pedestrian bridge to capture images of the Nashville skyline or Cumberland Park, where you'll get the towering buildings and lights of Broadway. Printer's Alley, Ryman Auditorium and Centennial Park offer more great chances to take calendar-worthy images. Make sure to visit during the day and at night.
Tennessee State Parks

Roadtrip to any of our State Parks and stumble upon photo opportunities everywhere you look. Explore scenic overlook's at Harpeth River State Park or waterfalls at Rock Island and Fall Creek Falls. State Parks make it easy to document the beauty of this state.
Tennessee Backroads

Last, but certainly not least are the amazing backroads and Trails & Byways of Tennessee. The winding roads, small towns, flowing hills, streams, forests, lakes, and old barns are easy pickings for landscape photography. So, load up the car, exit off the interstate and get your camera out to capture what makes Tennessee great.